space
The Jerry Gibson Memorial Youth Summer Theater
presents their 41st season
"Audience Choice
A Cabaret!"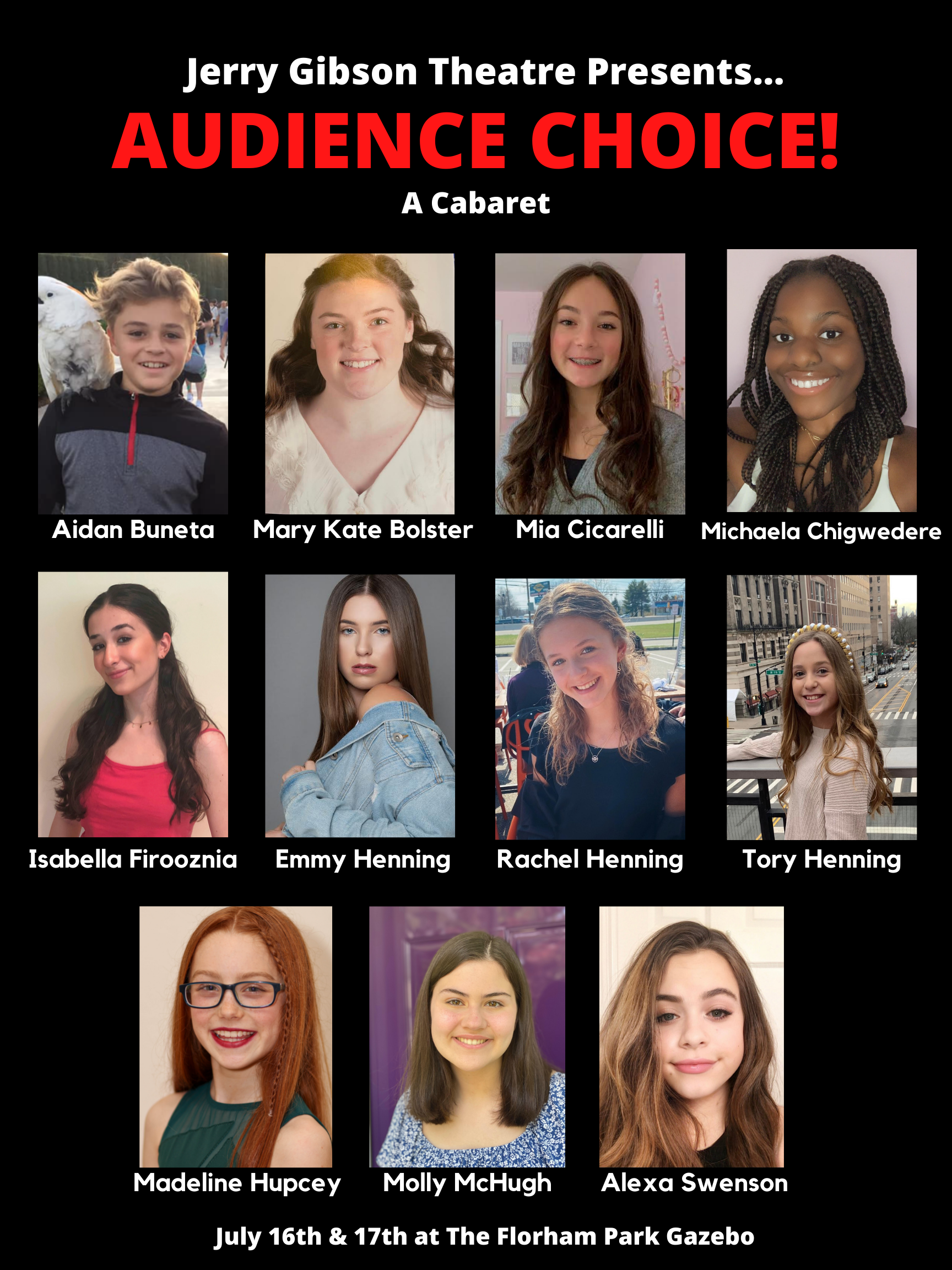 ---
July 16 & 17 Friday & Saturday
@ 7:00pm
at the Florham Park Gazebo
on 111 Ridgedale Ave., Florham Park
In case of rain go to the Holy Family Gym on Briarwood Road.
Free Admission
Director: Katie Gordon
Executive Producer: Mary Hupcey
Technical Director: Joe Hupcey
Audio Engineer: Randy Hetrzog
Asst Director: Thomas Hilden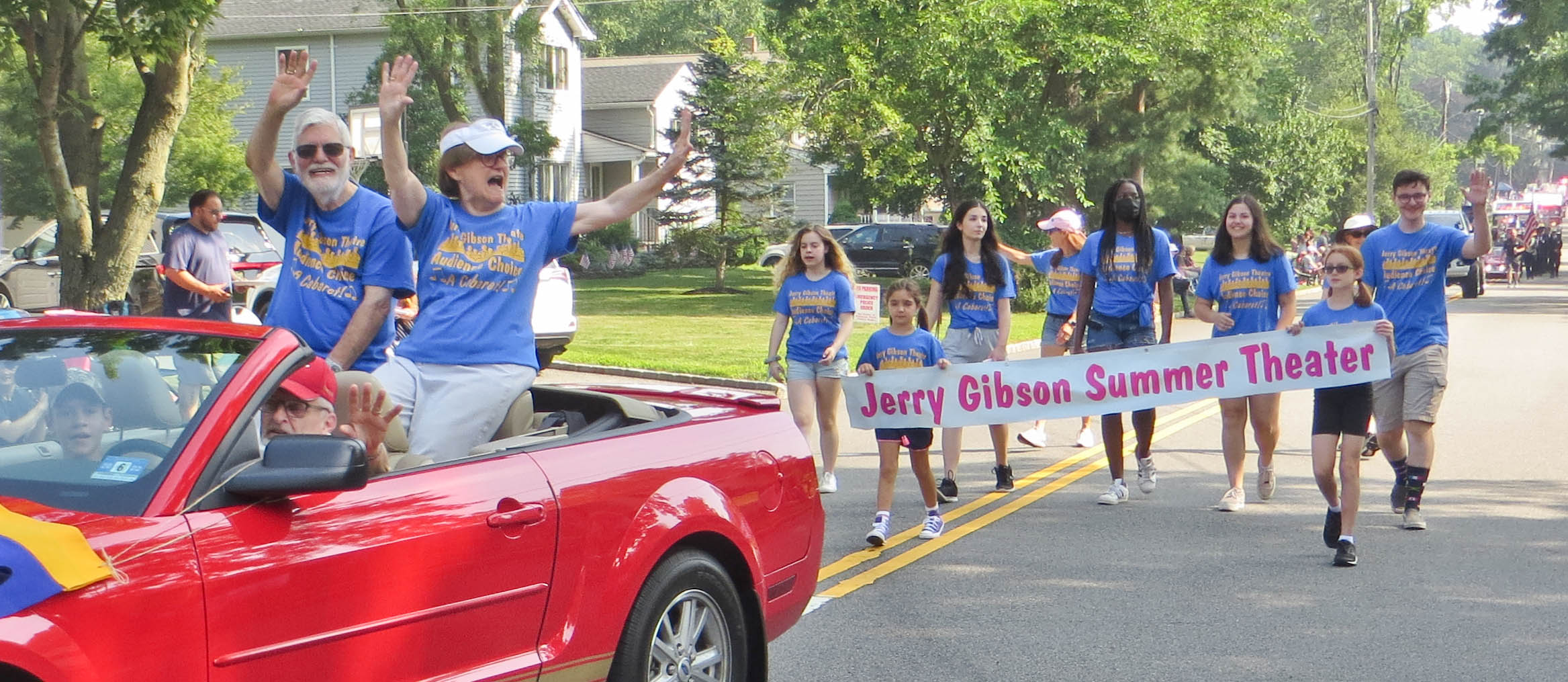 4th of July Parade in Florham Park: Mary & Joe Hupcey were the Grand Marshalls. They were selected because for 40 years they have produced the Jerry Gibson Youth Summer Theater for the teens in town. Every year they stage a musical production. Shown here at the parade, followed by some of the actors that will perform in the show.
---
Cast
Aidan Buneta
Mary Kate Bolster
Mia Cicarelli
Michaela Chigwedere
Isabella Firooznia
Tory Henning
Rachel Henning
Emmy Henning
Madeline Hupcey
Lucy Marnella
Molly McHugh
Alexa Swenson
---
The Jerry Gibson Summer Theatre is for teens from 13 to 19 years old.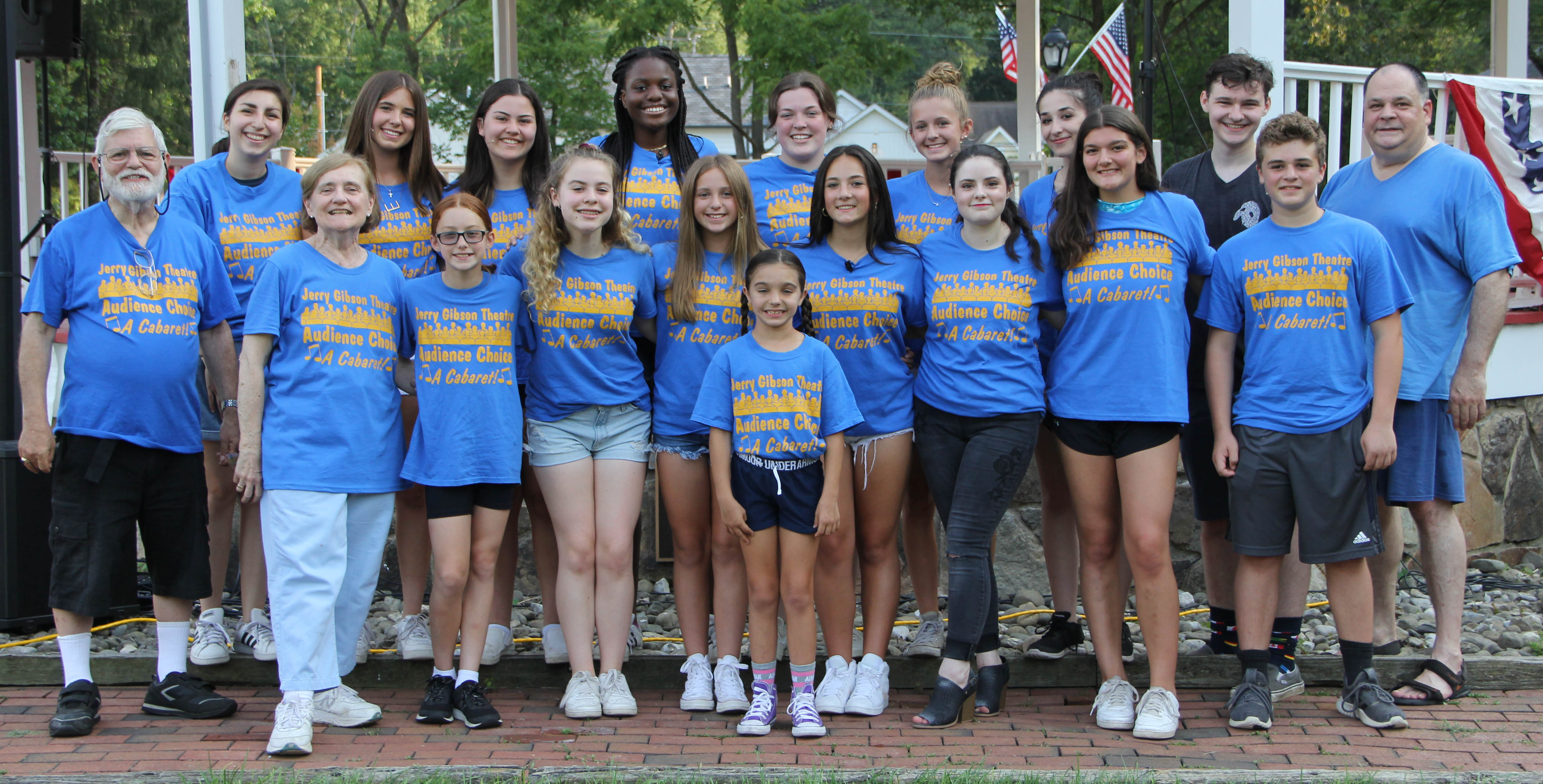 Click on picture for a full sized printable version
Cast & Crew Picture
---
For more info call 973-377-9078
or email gibson@collaborations.com
Since we are not charging for admission, we need to ask for donations
Go to our GoFundMe and make a contribution:
Jerry Gibson Theater GoFundMe page
Jerry Gibson Summer Theater is an IRS 501(c)(3) nonprofit organization.
Any donations can be deducted from your taxes as a charitable contribution.

for more information about Jerry Gibson Theater call 973-377-9078
or write: email: gibson@Collaborations.com
The Jerry Gibson Summer Theater is for teens from 13 to 19 years old.
Sponsored by the Florham Park Recreation Department & The Florham Park Players